We automated the mechanical design for bed-of-nails test fixtures.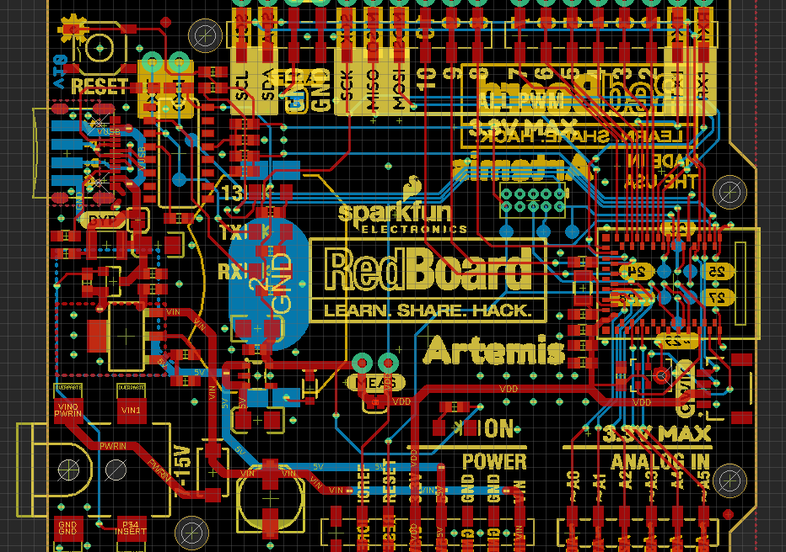 Upload an ECAD File
FixturFab analyzes ECAD files to automatically identify test points, mounting holes, and other test features.
DFT Guidelines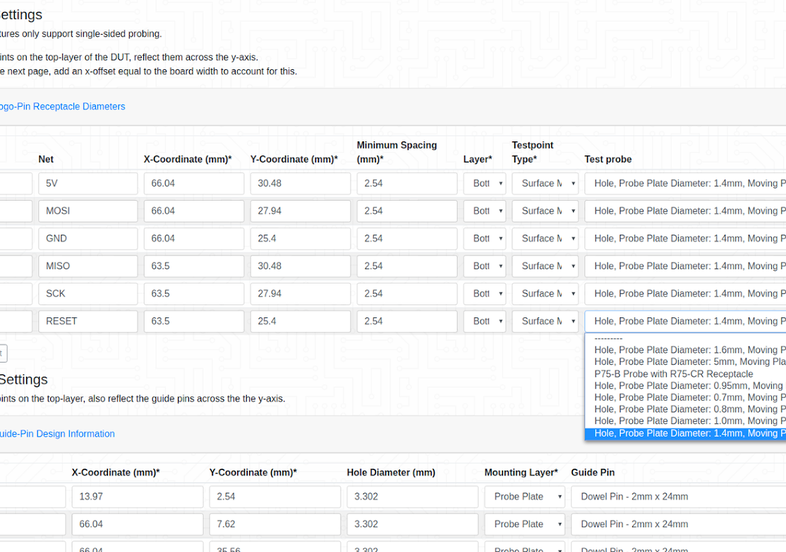 Design a Test Fixture
Choose test probe and receptacle types from a list of compatible parts. Add, modify, and remove probes and guide pins as needed.
Design Example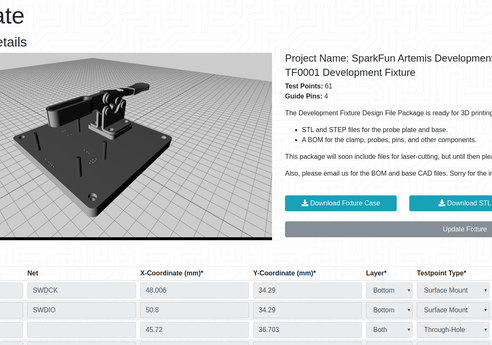 Download a Design File Package
Includes everything needed to fabricate and assemble the fixture.
Test System Overview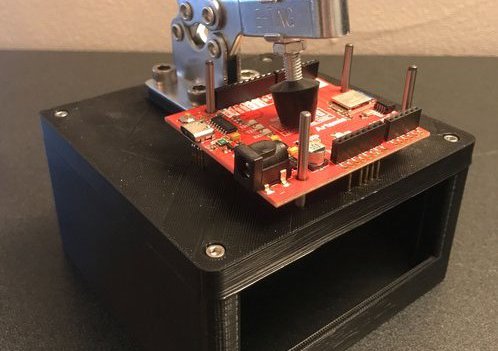 Assemble a Mechanical Fixture
Attach receptacles, probes, and guide pins to the probe plate.
Assembly Example
Frequently Asked Questions
---
What kind of testing are you?
Our fixtures are for Printed Circuit Board Assembly Functional Testing (PCBA FCT), using a bed-of-nails test fixture.
Do you support ICT testing?
Not yet, but someday we plan to provide fixtures for ICT and flying-probe like tests.
Where's your pricing page?
The DEV260 starts at around $350 and depends on the components added to the design. Production fixtures vary depending on your requirements. Contact us to get free consultation and estimate.
The DEV260 can be designed in about an hour and the assembled fixture is shipped 3-5 business days later. Production fixtures vary depending on your requirements but most typically fall between 8 - 16 weeks.
Where is FixturFab located?
Our workshop is in Seattle and we also have a Denver office. Production fixtures are currently limited to the United States, but we ship DEV260s internationally!